This post originally appeared on the blog One Stop Teacher Shop.
I think it is important to have a great plan book. It should be well organized, contain everything you need, and look nice enough to make you happy. (Yes, my plan book makes me happy!). After all, this is the resource that can make or break any teacher. It is the thing we all use daily to guide our instruction and plan for future instruction (and if it isn't… it should be!)
When putting together your plan book, you have to consider what your personal needs are. For most of us, a multi-subject weekly planning sheet is absolutely necessary.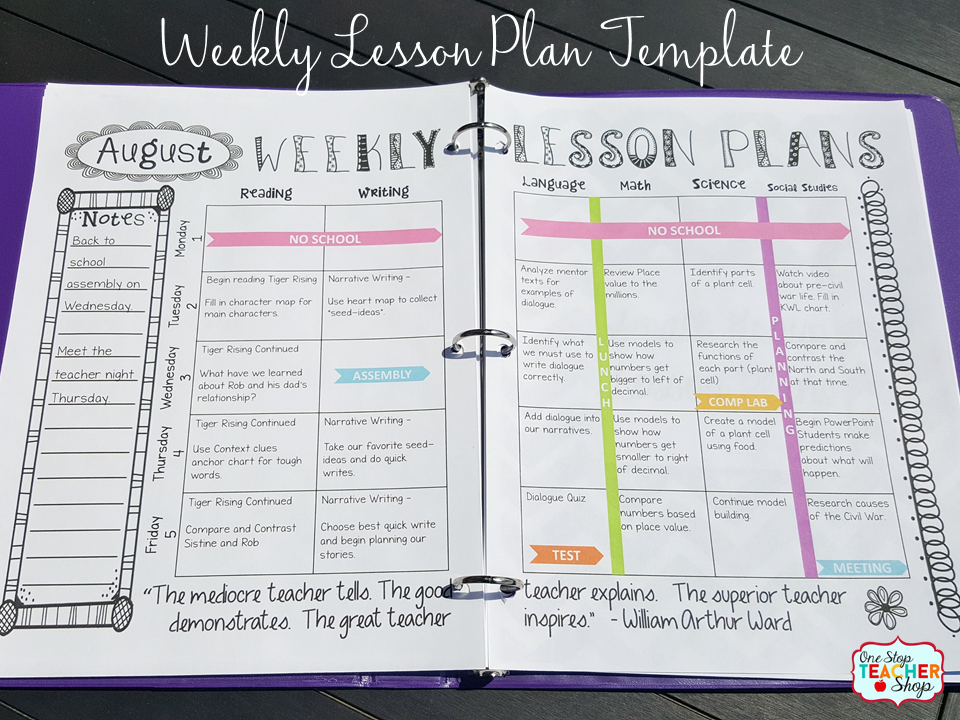 Here are some other "Plan Book Sections" you are more than likely going to want to include.
Class Information Section: Class List, Daily Schedule, Parent Contact Information, Communication Log, Student Transportation, Class Birthdays, Individual Student Schedules, Student and Teacher Passwords, etc…
2. Small Group Lesson Plans: This is where you will write what you intend to teach in your small groups (Reading and Math).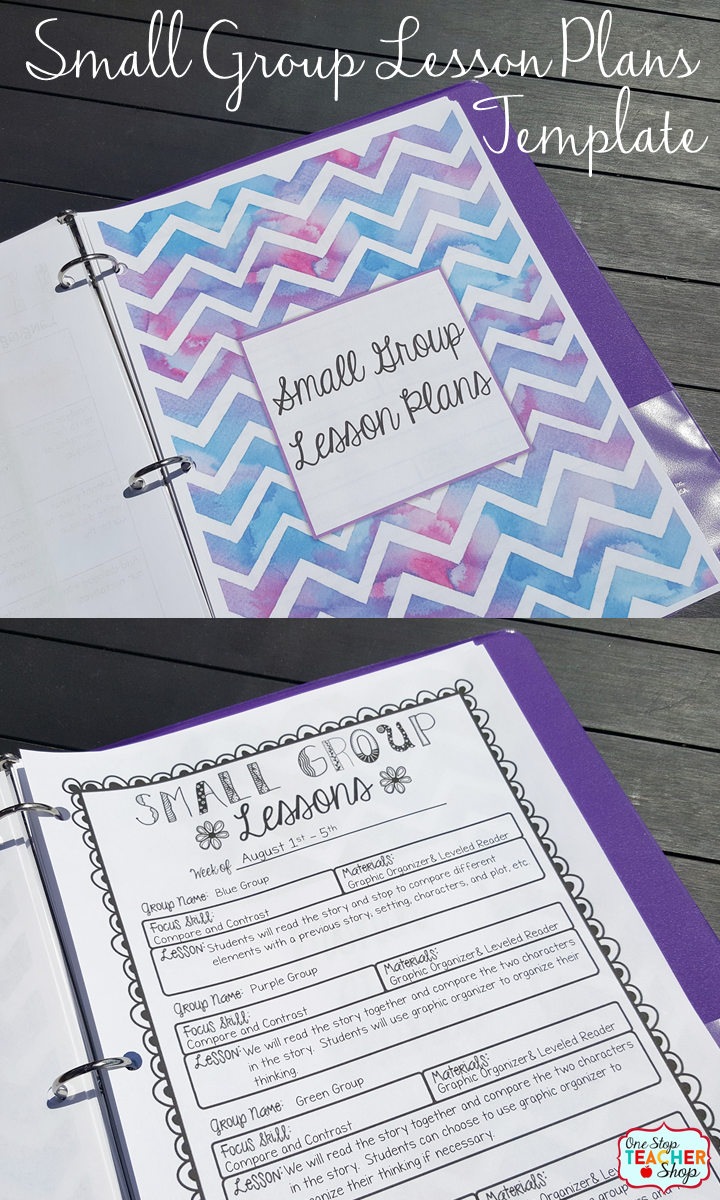 3. Grading Sheets (if you don't do this electronically, or just like to have a hard copy)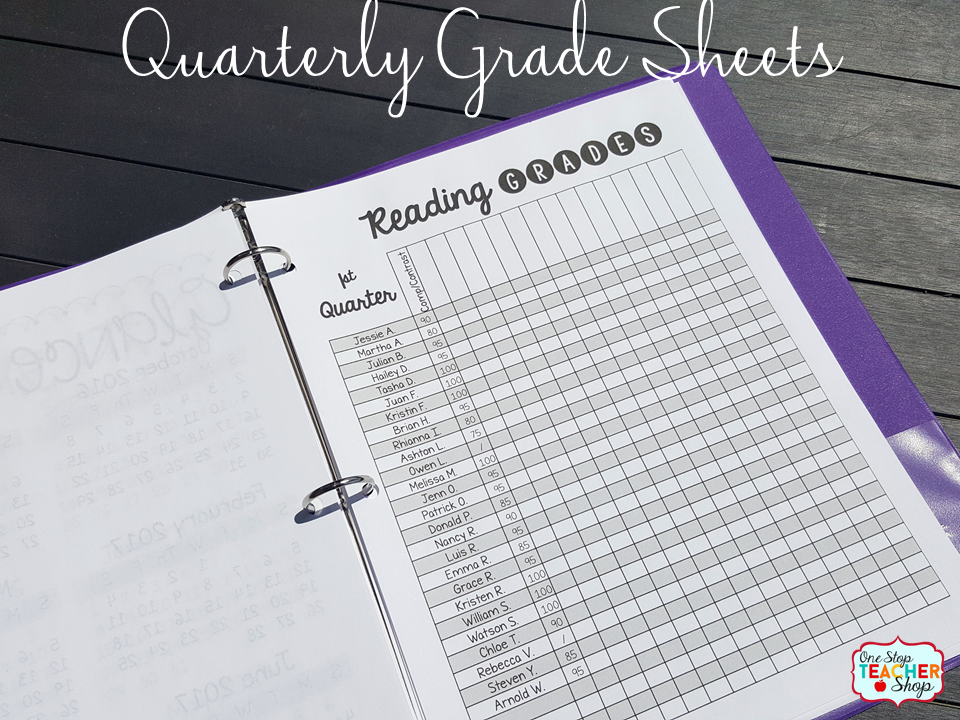 4. Meeting Notes: All the notes you take during meetings and staff development sessions in one nice location… in your Plan Book!
5. Month at a Glance: You can view and note important events in each month.
6. Common Core/State/County Standards: When planning, you will more than likely refer to your standards often. Having them handy in your Plan Book can help save a lot of time!
7. Curriculum Calendars and Pacing Guides: If your county or school provides you with these, you are going to want them close by! They can be a lifesaver when planning.
8. Student Data Section: Everyone knows that you can't plan without knowing where your students are academically. Having your student data in your Plan Book will make it easier to refer to when necessary!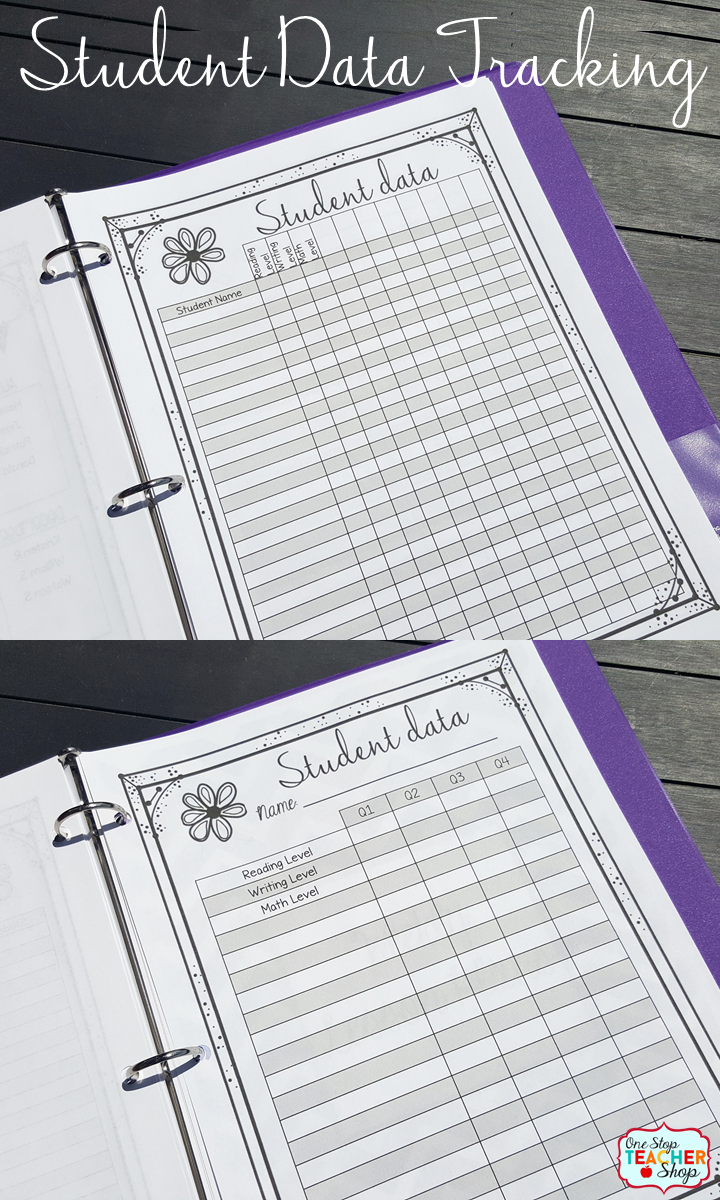 9. Individualized Education Program (IEP's): If you have students with IEP's (and you probably do) it is important to have these documents in your plan book. These documents can contain important information about how to provide instruction for a student.
10. Sections For Each Subject you Teach: I am always collecting resources from colleagues, during staff development, and anywhere else I can find them. These sections give me a place to keep these resources organized.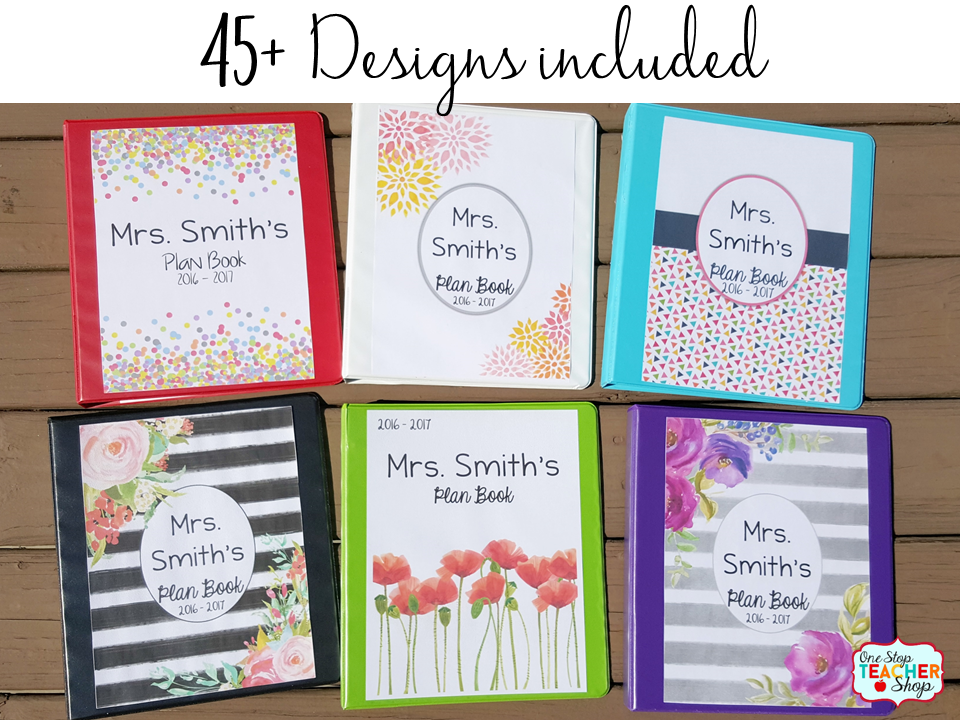 With all of these ideas in mind, I decided to create a completely editable plan book that met all of the above needs, and then some! You can check it out in my Teachers Pay Teachers store: The One Stop Teacher Binder. There are 50+ cover designs to choose from and you will also get FREE updates for LIFE with just a one-time purchase! I am always thinking up new and fun ways to make my teacher binder even better. 🙂
Now Updated through December 2017!
***
Kristin is the creator behind One Stop Teacher Shop. She has a passion for teaching, learning, and life! While she has a Master's degree in Elementary Reading and Mathematics, and plenty of experience in teaching grades 3, 4, and 5, she is now enjoying her time homeschooling her two daughters. Kristin puts all of her time and energy into her family and creating resources to help teachers around the world. You can find more great classroom resources in her shop on Teachers Pay Teachers. Be sure to follow Kristin on Facebook, Pinterest, Instagram, and her blog.