This post originally appeared on the blog Pathway 2 Success.
Having a "toolbox" of coping strategies is critical for a child or young adult to deal with challenging emotions. Sometimes the emotions are due to anxiety, depression, anger, stress or other strong feelings. Regardless of the reason, it's important to teach, practice, and choose coping strategies that work for each individual child.
Using a Coping Strategies Fortune Teller can help with all of those things in a fun, interactive, and hands-on way.
It's best to have an example fortune teller already made for students to view and play with. Show your students how it works and explain that coping strategies are listed inside.
Next, share the list of coping strategies with your students. Discuss the strategies in small groups or partners. Have students identify their top 8 coping strategies. Remind them to choose activities that they think will help them personally. It's okay that everyone has different coping strategies!
Hand out the Coping Strategies Fortune Teller. Have students fill it in with colors and their top 8 coping strategies. It's fun to color the entire fortune teller, too.
Students will cut out their fortune tellers and then use the directions to fold their craft together. Let students practice their coping strategies by playing with their fortune tellers in partners or groups. Encourage students to read each others' coping strategies and even practice them, when appropriate. This can be a great activity in small groups to discuss strategies and identify what works best for each individual student. As a result, kids will be learning and practicing new strategies without even knowing it.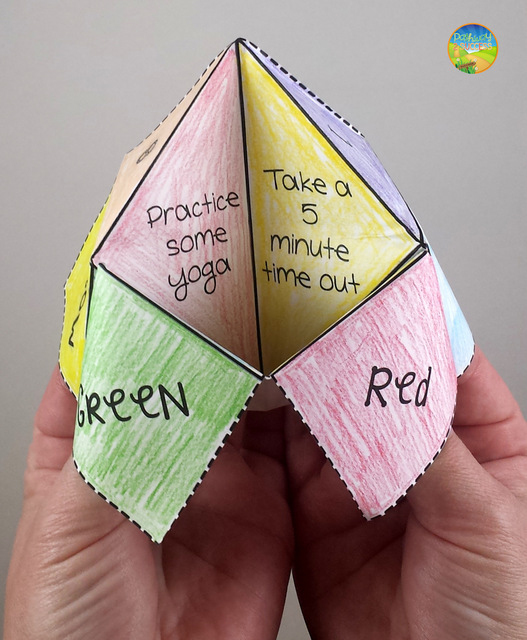 Best of all, kids can keep their Coping Strategies Fortune Teller for times when they need extra support. They can use it to help them pick a coping strategy when they are feeling anxious, stressed, sad, or angry.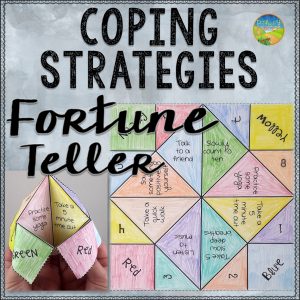 Get your Coping Strategies Fortune Teller Craft to make with your students or clients. You can decide whether you want kids to make their own with individualized strategies or you can use the template already provided. It's fun, easy, and will have lasting effects for kids and young adults who need support with coping strategies.
***
Kristina Scully is a middle school special education teacher who absolutely loves working with kids and young adults. She has been teaching over 10 years at the middle school level, but also has experience teaching elementary grades 2-5. She believes that all kids need the chance to find their "pathway to success". Check out her TpT store Pathway 2 Success, visit her blog, or follow her on Facebook.