Here comes February! Whether you're kicking off a new semester or just looking for a fresh idea, these fantastic resources from TpT Teacher-Authors may be just the ticket to engaging your students on a whole new level.
February for High School and Middle School Social Studies
From Black History Month to Presidents Day, History, Social Studies, and Government, classes have lots of new material to cover
Mr Educator – A Social Studies Professional says "Most schools celebrate some form of President's Day in February, so it would be nice to tie Social Studies in with this. Whether it's called Washington's Birthday or Presidents' Day, this is a holiday that every U.S. teacher will need to plan for. Here, students practice timeline and close-reading skills to learn how the holiday originated!" Take a look at his Presidents Day (Washington's Birthday): What is the History behind this Holiday?  Smart Apple adds, "During February, I take time for lessons not only about the presidents, but civics in general." Take a look at an Overview of the executive branch.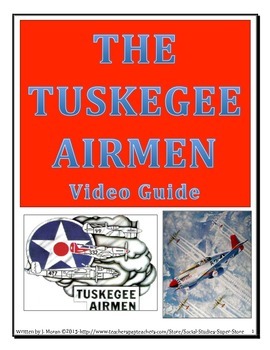 Social Studies Super Store says, "I love when I can show a movie that underscores important concepts or themes. Since February is Black History Month, it's a great time show the movie Tuskegee Airmen. I have a helpful movie guide that drives home those important historical points."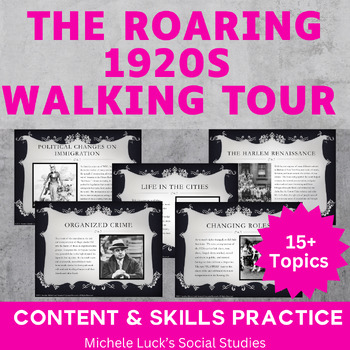 "In U.S. History classes this time of year, we're dancing the Charleston and humming to jazz as we experience the 1920s all over again," says Michele Luck's Social Studies. "However, this vibrant decade was not only filled with 'high life' and modern changes; it was also filled with controversy and the pushing of limits by many disenfranchised groups in America. To study this incredible generation, I lead my students through a Walking Tour of the Roaring Twenties."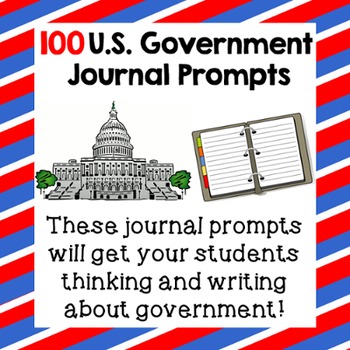 Mr Bowyer's Social Studies Showroom advises, "If you're getting ready for a new semester, it's time to think about what works and what doesn't. During my time teaching, I've found that journaling or other short writing prompts really helps students' writing skills. My product 100 U.S. Government Journal Prompts saves me a lot of time because I can just cut and paste one of the prompts and be ready for a short writing activity and some great class discussion."
February for High School and Middle School Language Classes
World language in February means Mardi Gras and more
"Mardi Gras, celebrated on February 17th, is a big February theme for French teachers," says Madame H. "This product allows students to compare and contrast Mardi Gras with Carnival that is celebrated in multiple francophone countries so students have an opportunity to view different practices and perspectives."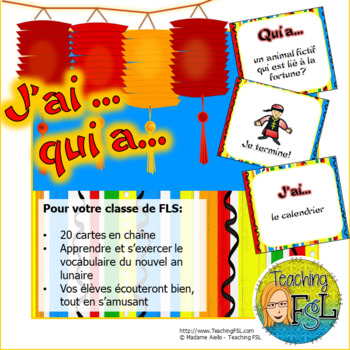 In addition, TeachingFSL adds that "the lunar New Year (often called Chinese New Year) can be a great way to introduce or review how another culture celebrates, and then compare and contrast celebrations as an extension."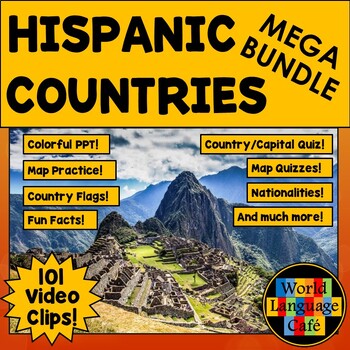 The World Language Cafe says, "Another theme for February could be traveling the world. For the students who don't get to go on a vacation for February break, have them travel the world by learning about the 21 Spanish speaking countries through colorful photos, flags, interesting facts, songs, and video clips." 
"By February, World Language teachers may need some fresh, new ideas to engage students in practicing vocabulary," Island Teacher says. "I created this set of 24 Foreign Language Vocabulary Task Cards, so that teachers can easily differentiate and provide students with choices when it comes to target language vocabulary learning."
February for High School and Middle School ELA
For ELA, February brings test prep, novels, nonfiction units, independent study, and other engaging themes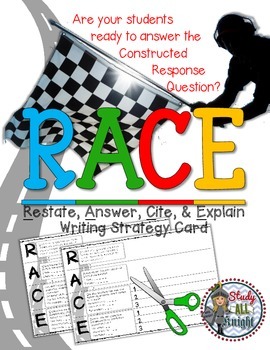 "February means test prep! In between my literary units, I have to focus and dedicate class time to test prep," says Danielle Knight. "Are your students ready for the PARCC? Standardized tests? Looking for a way to teach, 'how to cite evidence?' My students need a hands-on way to remember how to answer the constructed response prompts that are found in most standardized tests. Your students can use this card to also prepare for 'how to respond to discussion prompts.'"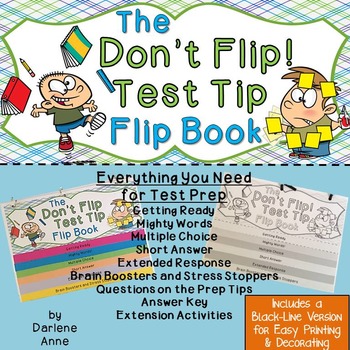 Darlene Anne says, "While I like to seamlessly sneak in test prep all year long, in February we go full throttle with this fun flip book. The tips and skills are practical, but the humorous delivery takes the 'sting' out of 'testing.'" Brain Waves Instruction adds, "I always like to sprinkle a little test prep (filled with skills that can be applied to other subjects and work throughout the year) into instruction this time of year." See her resource: Test Prep Bundle – Multiple-Choice, Short Answer, and Motivational.
"For literature, using a class novel study is always a good way to get the students engaged and excited about reading, says Right Down the Middle with Andrea. She adds, "Tears of a Tiger by Sharon Draper is a great novel to use for this. The story is about the death of a popular high school basketball player, how his death affected others, and how Andy, the driver of the car, handles the death of his best friend. Similarly inspired, Created for Learning "starts a new semester and, therefore, a new novel unit. This new one for us will be Roll of Thunder, Hear My Cry by Mildred Taylor, a moving story of struggle with race and social class."
Brynn Allison says, "By this time of year in an ELA classroom, all of the important skills/terms have been reviewed or taught usually through short stories and/or poetry: plot, characterization, conflict, theme, irony, symbolism, etc. A great way to bring all of that learning together AND cover informational skills is to use a literary nonfiction text like Night by Elie Wiesel. My Night Menus of Activities are a great way to incorporate student choice while reinforcing the year's skills. This is a great resource for engaging students with this important part of history in anticipation of the Days of Remembrance in April."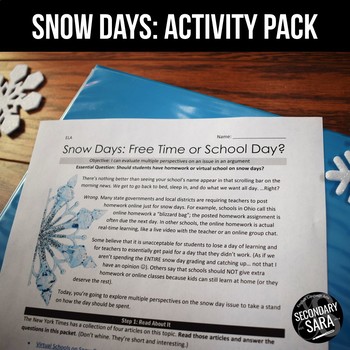 Secondary Sara continues with nonfiction. "Snow days can occur well into February and March. Tap into students' excitement with a themed non-fiction mini-unit! They'll be reading multiple perspectives in articles, completing several genres of writing, and doing in-class debates about a topic that's sure to get them riled up! My class also used it to practice test prep skills as we went over the correct answers to the provided reading quiz." Also check out The Darling English Teacher's product for the second semester: Introduction to Argumentative Writing: a CCSS aligned mini-unit (grades 7-12).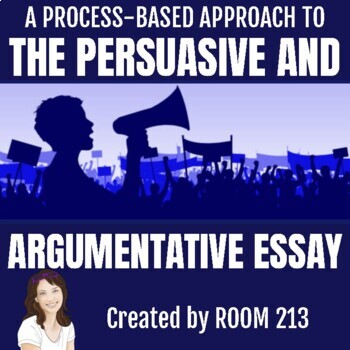 From Room 213: "February is the start of a new semester for us, too. I spend a lot of time during the year trying to impress upon my students that learning is a process, so early on we do a lot of activities to highlight that. My favorite unit I do with them is one that takes them through the writing process — I'm hoping to break them of the habit of writing essays the night before!" Laura Torres adds another writing activity: "The advertisements that are associated with the big football-game-who-shall-not-be-named are always a big deal, so how about this mini-unit that helps students sort through the rhetoric in advertising? It also includes group work, vocabulary, analysis, and a short essay."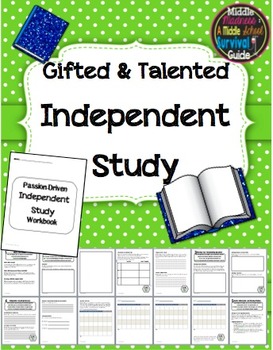 A Middle School Survival Guide has some tips to suit gifted and talented students. "February is when I will introduce our ongoing passion-based independent study that students will complete throughout the spring. An independent study provides students with an opportunity to self-select and self-direct their independent learning project, with teacher support. Independent study projects are beneficial for gifted and talented students in your classroom. This packet provides support and guidance for the students in the steps of brainstorming a unit of study, outlining the questions and goals of their unit, setting a timeline and steps for achieving their goals, and documenting their progress."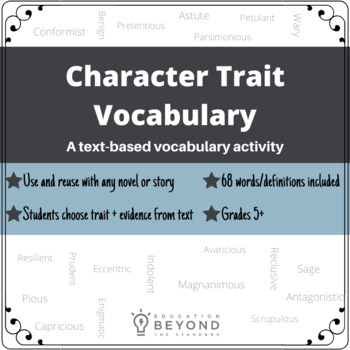 Resource Master adds, "February is a great month for vocabulary! Here's a resource to help students build vocabulary and evidence-based analytical writing skills that teachers can use with any novel or story. This resource doubles as test prep, because it includes a list of character traits that are commonly tested SAT vocabulary words." Ellen Weber – Brain based tasks for upper grades, says that, "teens and young adults can feel alone and lonely in February's dark, dank days. It does not have to be that way – Black History Month and Valentine's Day are perfect 'doors' to weave teen feelings into brilliant learning benefits!" Check out her resource: Transform Personal Feelings into Sharp Learning Tools- Brain Based Approach.
February for High School and Middle School Math and Science
New math and science resources for Pi Day and more winter fun!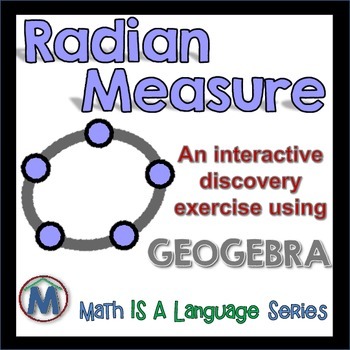 Mathew's House says, "Keeping students attentive and focused can be difficult. A new approach can be exciting to both you and your students. Show them that you are learning and growing, too; try GEOGEBRA! It's possibly the most innovative and powerful new tool to support teaching many math topics." Mrs Brosseau's Binder adds, "In science, we are getting started up again with a new semester, which means I get to teach how to design an inquiry-based lab. Usually I would use these Scientific Inquiry Graphic Organizers with a borax bouncy ball experiment, but Valentine's Day allows me to shake things up and teach scientific inquiry with carnations instead. The students love being able to design their own experiments and I love that they aren't doing a cookie-cutter lab."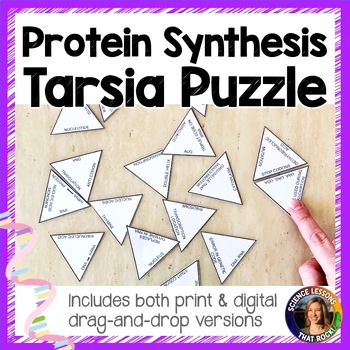 Science Rocks adds, "In Biology we're spending all of third quarter on genetics. Here's a puzzle game for students to review the process of protein synthesis." Piece of Pi says, "The X GAMES just finished, but winter sports can still go on in February! During the winter months, my 8th graders and I are usually working on graphing, slope, and systems of equations. So I took materials used over the years and created winter sports-themed activities — they engage students as they practice important Common Core concepts! The winter-sports penguins act as a visual reminder to students, especially with slopes in the coordinate system."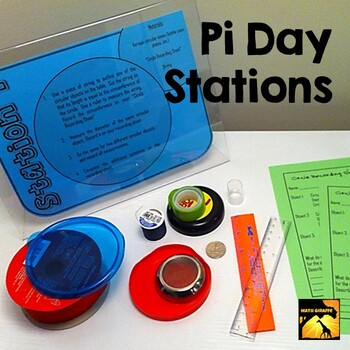 Math Giraffe adds, "For math teachers, February is time to start planning for Pi Day! It can take a lot of preparation. I love using learning stations for Pi Day because it's an organized way to celebrate and have fun while learning about the history, meaning, and applications of pi."
"I treat February as I do each month, August through May, with bell-ringer Daily Math Word Problems," says Mary Carr. "Each day's problem has a cross-curricular connection to a historical event associated with the date. Topics include social studies, science, and pop culture." Pamela Kranz suggests, "My math practice activities are great for test prep, centers, and sub days when you want something meaningful that will keep them engaged. They are low-prep and feedback is immediate. Take a look at Exponents: A Math Computation Activity – Crack the Code!!"
More February Themes for High School and Middle School
Find resources from SLPs and for special education, careers, and health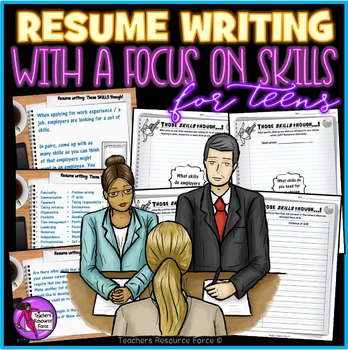 Teachers Resource Force explains, "In February, I'm preparing my students to write their first resumes. As they will have limited work experience, we need to focus on their achievements and skills so they can begin applying for work experience placements. This is the resource I have made, titled with appropriate teen lingo (the kids love it!)." 
Susan Berkowitz adds, "My older kids are looking at job applications, either for the summer or for after school. I have this resource, Life Skills: Preparation for a Job Interview Task Cards & Accommodations, I made for one student that has worked well for others."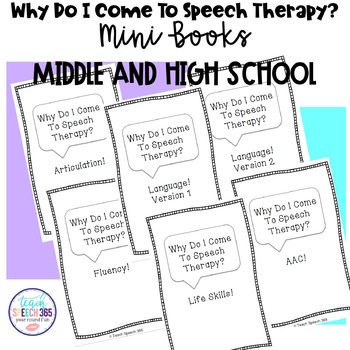 "As an SLP," says Teach Speech 365, "we often see students in the secondary setting who may not fully understand why they come to speech therapy. With that in mind, I designed Why Do I Come To Speech Therapy? mini-books so that the student can take ownership of his or her goals. At this level, motivation can be key to success — if they understand why they need therapy, it often improves participation. "
And Mrs. S says, "Health is one of the required subjects that's still a semester (rather than full year) class, so February is like the beginning of the school year. Check out my resource: Best Beginning of a School Year Ever! Planning, Organizing and 5 Lessons!"
***
Don't miss this special blog post devoted to Valentine's Day in middle and high school. Find lots of age-appropriate, Valentine-themed resources like match-making algebra, anti-love poetry, and some surprises.
(Thank you to The Candy Class for the beautiful chevron print used in our feature image.)