This post originally appeared on the blog Thrive in Grade Five.
"Research Project" – The term that makes students groan! It doesn't have to be that way, friends! Research skills have been part of my curriculum standards for as long as I've been a teacher, but honestly, for years I just let the librarian handle that aspect of my students' education. I didn't want to mess with the notes, reports, and works cited pages. Thankfully, I changed my attitude and looked into how I could make research projects engaging, interesting, and history-based.
The research project I created is called "Expert Historians." This project consists of three parts:
Finding reliable sources and taking notes
Composing a one-page written report
Presentation
Finding Reliable Sources and Taking Notes
Let's get started! The notes that students take will provide all of the information needed to complete the research project. I require students to use three sources for their notes. In preparation for this, I taught about reliable sources, how to cite sources, and how to take notes. We use books, encyclopedias, and internet sources for students' notes. All research is done in the classroom or library so that I can supervise and provide assistance. Also, I keep and store each student's notes between class periods to ensure the notes are not lost, misplaced, or left at home.
Written Report
The first time I led my students in completing this research project, I thought the written report would be a monster to get done. It really wasn't! I created an example using Benedict Arnold and showed students how to use their note pages to write the written report. At this point, as students are ready to begin writing, it's a perfect time to review chronological order, necessary vs. unnecessary details, and plagiarism. The final product is a single-page written report. I limit the length of the report for two reasons: 1. I want to give students practice deciding what information is most important. 2. It's less time consuming for me to grade single-page reports.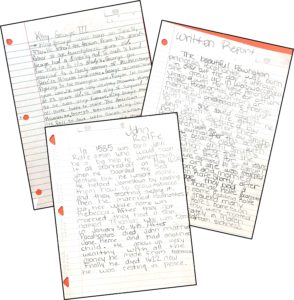 Preparing for Students' Presentations
Have you seen the Pinterest posts in which students have dressed up as the historical figures they researched? I have always LOVED this idea. However, I face the reality of working in a high-poverty school. Very few of my students would be able to afford costumes and accessories. So, I came up with an alternative for students' presentations. Students are tasked with bringing three tangible items that help tell the story of their historical figure's life. These items could be easily obtained at home or school. For example, Thomas Jefferson wrote the Declaration of Independence, so students who researched his life could use a pen as one of their tangible items. Also, he was a violin player and wrote sheet music, so students could use a page of sheet music as one of their tangible items. During the presentations, students tell the story of their historical figure's life and explain how the three tangible items relate to the historical figure.
The presentation style I use is great for both shy kids AND outgoing kids. Instead of a one-at-a-time, front-of-the-class presentation, there is a better way! Here's how it works: Students sit at their assigned tables or desks with a sign describing their report topic taped to the front of the table. They arrange their tangible items on the table so that they are fully visible to visitors. Students will tell the story of their historical figure's life to each visitor, using their tangible items.
Presentations
Be sure to send out parent invitations at least two weeks in advance.
When deciding where to hold the presentations, remember that students need table space to present their tangible items. You will want to enlist the help of your co-teachers so that you can grade the presentations easily. I recommend grading with the rubrics during the presentation so that you will not have much to do after the presentations are over.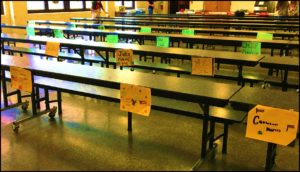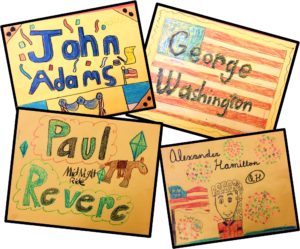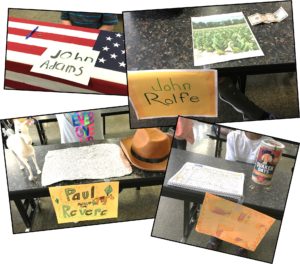 If you are interested, all of the printables for this research project are compiled into one file! Also included are rubrics, teaching pages, the student example, and detailed teacher notes. Simply click on the image below to view this on TpT: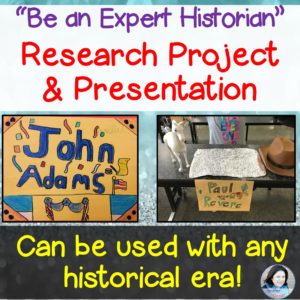 ***
Jenifer Bazzit teaches in central Oklahoma. She is passionate about social studies, reading, and writing instruction. She continues to create fresh, engaging activities for her students by frequently traveling near and far to workshops and professional development opportunities.  
Visit Jenifer Bazzit on Teachers Pay Teachers: 
 Visit Jenifer Bazzit's Facebook Page:
Visit Jenifer Bazzit's Blog: