This post originally appeared on the blog Jewel's School Gems.
Pumpkins. Apples. Bats. Spiders. What season do you associate with those words? It's fall, of course! Do you need fun yet practical fall science resources? Well, you came to the right place!
In this post, you'll read about four of my fall science resources that I'm pretty sure will help your students learn more while having fun, as well as make your teacher life a whole lot easier during this time of the year! Whether you're a newbie or a seasoned teacher, these fall resources are just what you need to make science learning lots of fun!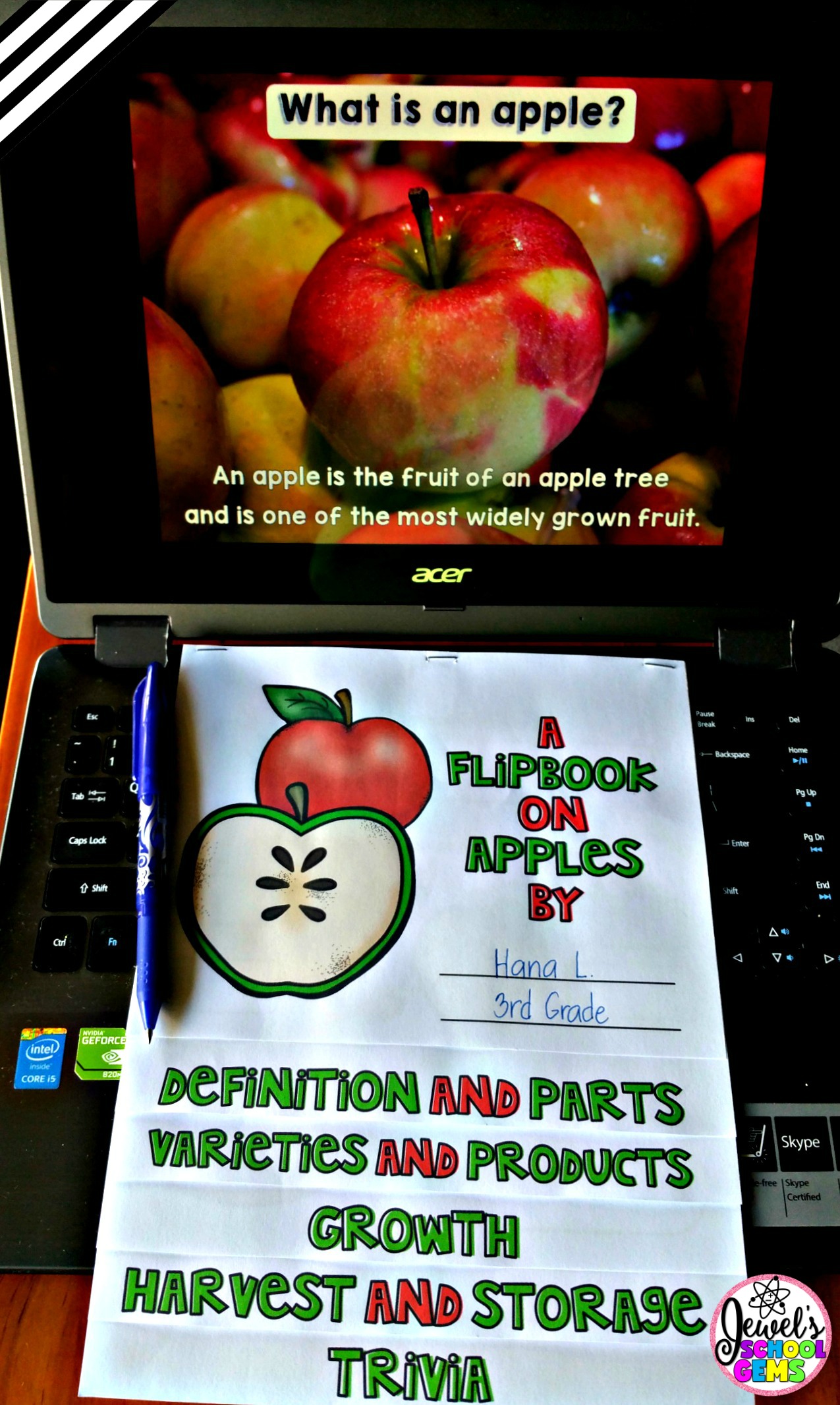 Apple Activities Bundle
What's fall without apples? Before having your students do some apple-themed activities, why not make sure that your students know a lot of information about the popular fruit? My Apple Activities Bundle consists of a comprehensive PowerPoint presentation on apples and a complementary flipbook.
The PowerPoint presentation can be used as a whole lesson since it helps facilitate unlocking of difficulty, discussion of key ideas, and assessment of students' learning.
The key ideas tackled in this Apples PowerPoint presentation are:
What an apple is, its parts, and its varieties
Some common apple products
How apples grow through the seasons
How apples are harvested and stored
Trivia about apples
The flipbook complements the PowerPoint by asking information based on the same key ideas discussed in the presentation. The flipbook can be used in science interactive notebooks, in research projects, or as a graphic organizer. I know of teachers who use my flipbooks for classroom displays, too. You're only limited by your imagination really.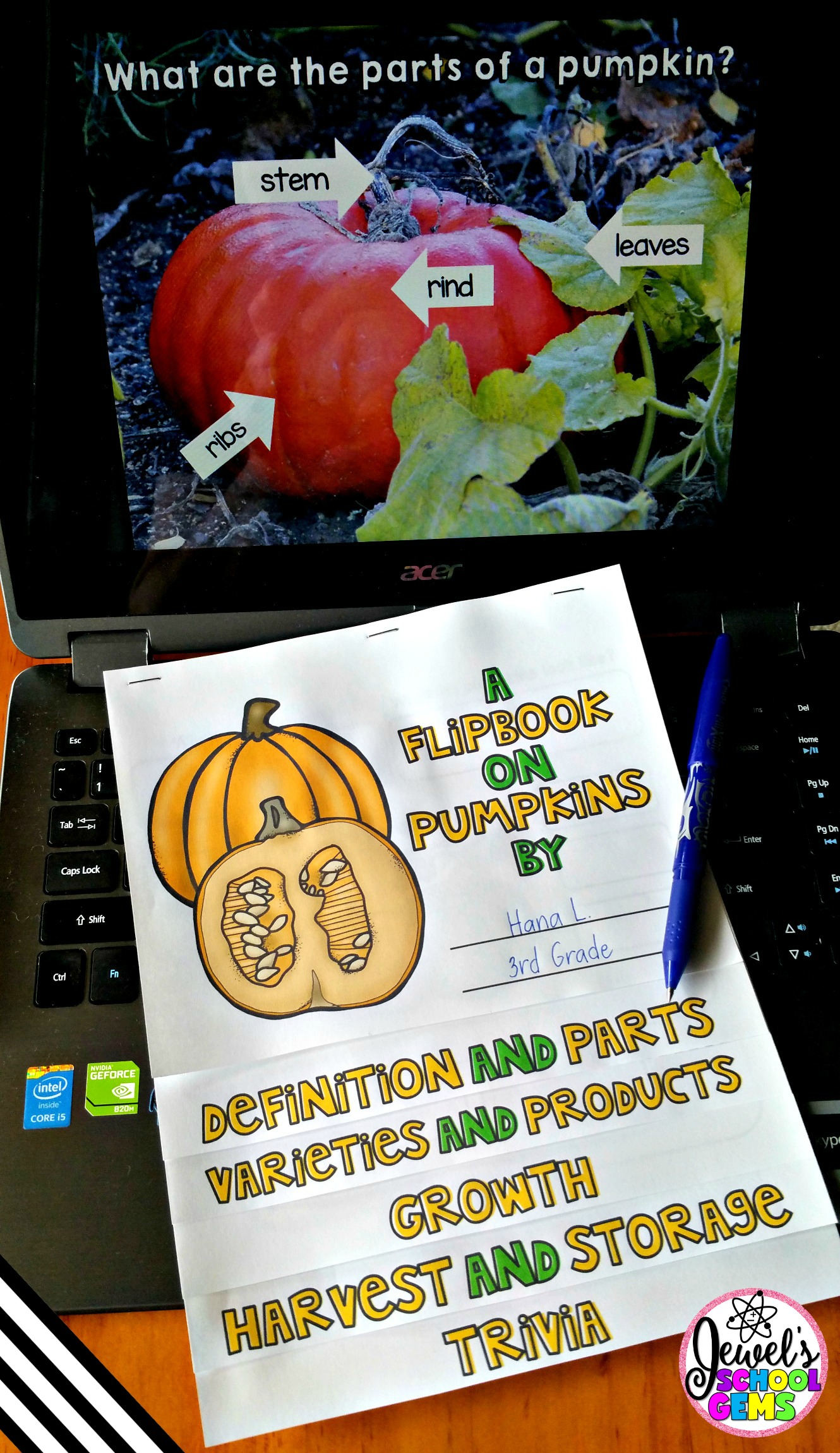 Pumpkin Activities Bundle
If you have apple-themed activities, then surely, you'd want to have pumpkin-themed activities, right? My Pumpkin Activities Bundle is just what you need to introduce pumpkins to your students!
This resource is quite similar to my Apple Activities Bundle in terms of the PowerPoint and flipbook being complementary to each other. My PowerPoint presentation on pumpkins can also be used as a whole lesson with Words to Know, discussion of key concepts, and True or False questions. The flipbook is also structured based on the key ideas discussed in the presentation just like my flipbook on apples.
The key ideas tackled in the Pumpkins PowerPoint presentation are:
What a pumpkin is, the origin of the term "pumpkin", and its physical features
The parts of a pumpkin and its varieties
Some common pumpkin products
Where pumpkins grow and the pumpkin life cycle
How pumpkins are harvested and stored
Trivia about pumpkins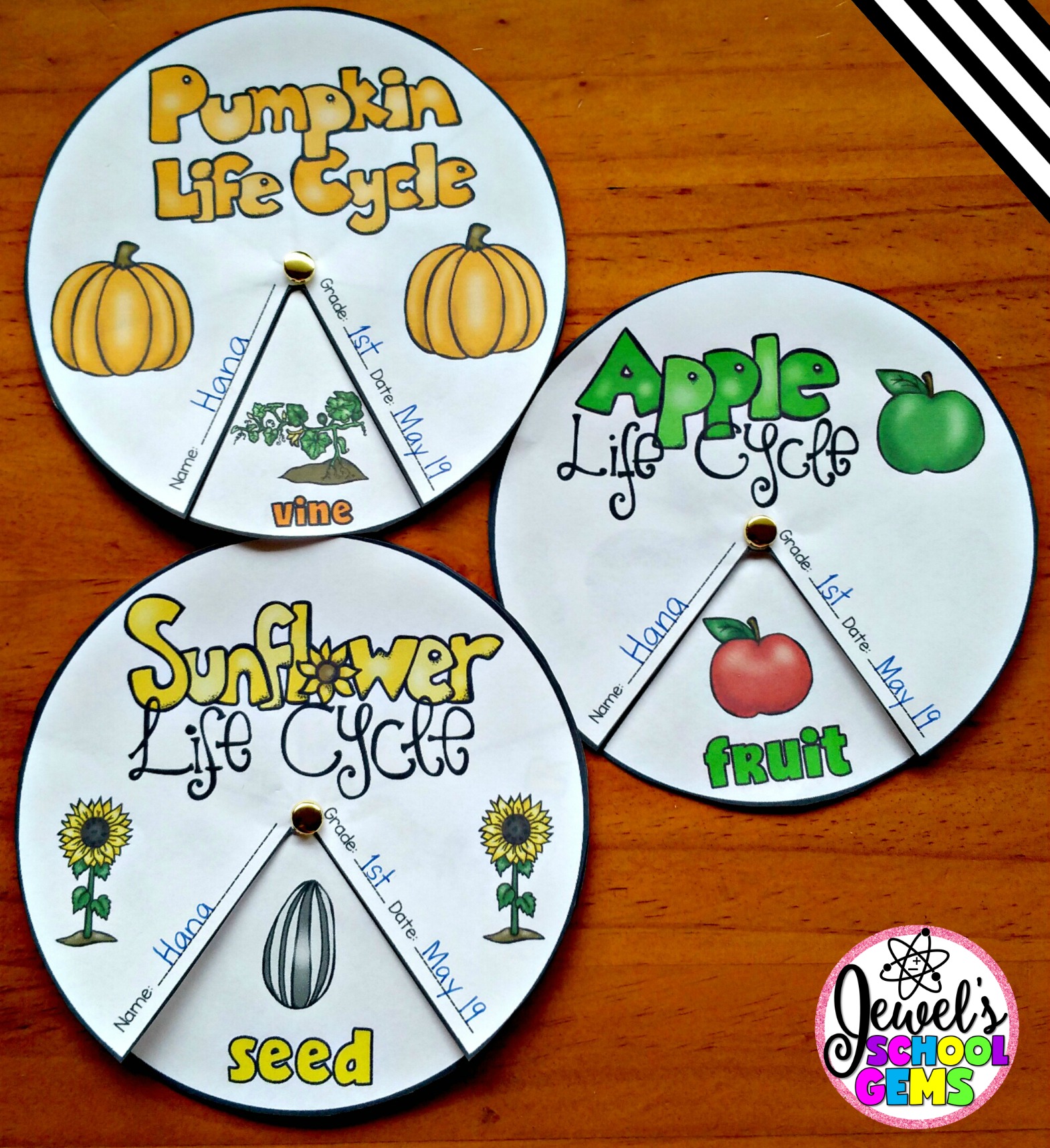 Plant Life Cycle Activities Bundle
Do you need quick and simple, but fun fall crafts on apple, pumpkin and sunflower life cycles? Well, then this is the bundle for you! My interactive plant life cycle wheels can be used for individual presentation of understanding about the life cycle of apples, pumpkins, and sunflowers in front of the class or within small groups. They can also be placed on bulletin boards or taken home to be shown to parents. These wheels will come in handy for your science interactive notebooks as well.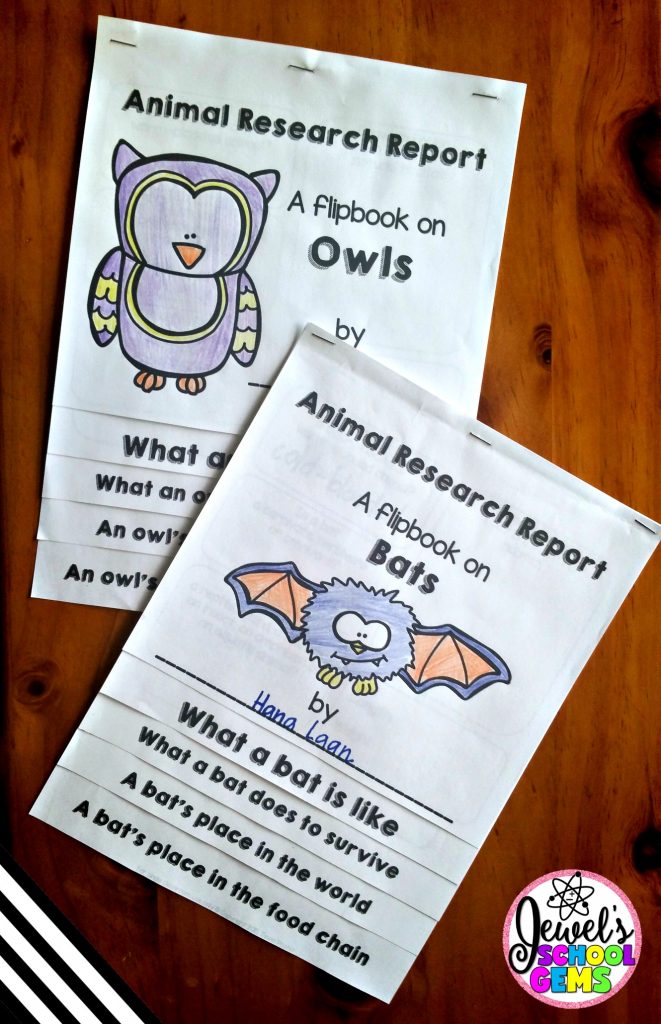 Halloween Animals Research Flipbook Bundle
Now, what's fall without Halloween, right? When one says "Halloween", a few creatures come into mind. For me, it's bats, cats, frogs, owls, rats, and spiders. You can use my Halloween Animals Research Flipbook Bundle to integrate English Language Arts and Social Studies with Science by having your students research about these animals.
Each flipbook consists of five pages of black and white templates that can be used to create a research report flipbook on:
What the animal is like
What it does to survive
Where in the world it can be found
Its place in the food chain
You also get a grading rubric to facilitate easier assessment of your students' learning.
Do you want to see a sample of the slides in the Pumpkins PowerPoint? Download the slides on the Pumpkin Life Cycle below by becoming a Jewel's School Gems subscriber.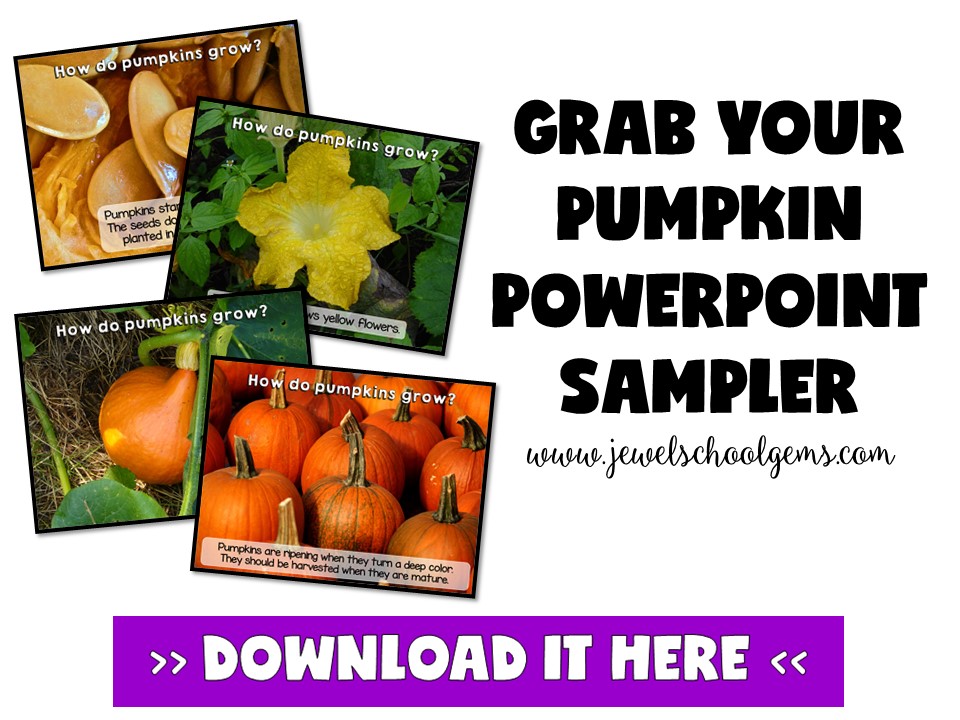 I'm so proud of these fall science resources and I'm pretty confident about their quality too after having received a lot of AWESOME feedback from fellow educators like you! Here is some feedback from wonderful teachers who made the wise decision to purchase the bundles or individual resources (inside the bundles) from my Teachers Pay Teachers store:
Pumpkins PowerPoint (found in the Pumpkin Activities Bundle)
On February 2, 2016, Jennifer C. said:
Thank you. Just what we needed!
Apples PowerPoint (found in the Apple Activities Bundle)
On September 27, 2016, Joan S. said:
I used this activity in a Functional Skills classroom on Monday. This morning, one of the students shared facts about apples in her general education homeroom. This is a huge thing. We're all so excited. Thanks for your part in my day today.
Plant Life Cycle Activities Bundle
On September 23, 2016, Buyer said:
This is a great resource for reinforcing plant life cycles, especially for my Fall unit. It comes with both a color and a black and white copy, which is great for teacher demonstration then student work. It is a simple project with a creative design. I also appreciated that there are two sizes of "wheels" for each of the three plants. (A full page size and half page size) I needed an activity for each of these plant types and purchasing this one package provided cohesiveness and worked perfectly!
Halloween Animals Research Flipbook Bundle
On October 20, 2015, Heidi F. said:
This is a great product. I work with special needs students and they loved working with these during our Halloween themed times. They are easy to work with.
Make sure to check out these fun fall science resources in my Teachers Pay Teachers store today!
***
Jewel is the resident creator of science and math curriculum gems at Jewel Pastor on Teachers PayTeachers. She loves creating brilliant, interactive, and fun resources for busy primary school teachers. She aims to help teachers save time, so that they can enjoy their teacher and personal lives more. You can connect with Jewel on her blog, Facebook, and Instagram.